Thank you to everyone who supported the Encore campaign to renew VIU's Malaspina Theatre. The Malaspina Theatre celebrated its 40th anniversary this fall and was in need of serious renovations. The Encore campaign was launched in the Spring of 2016 and had a tremendous response from individuals and businesses in the community that helped raise over $90,000!
Through the Encore campaign, we were able to replace the 40 year old seats in VIU's Malaspina Theatre and do much needed renovations to the lobby. Please come and visit the newly renovated space to see the dramatic impact the Encore campaign has had on the Malaspina Theatre!
There are still performer seats available for donation. Further donations to the Encore campaign will go to other upgrades to VIU's Malaspina Theatre.
Dedicate a seat and be part of Malaspina Theatre's ENCORE for the next act of theatre education and community performance.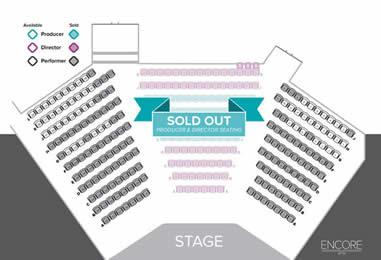 How to Donate
Please select your payment option:
Single Payment - Online Donation Form
VIU Employees ONLY - Payroll Deduction Form
Theatre Donation Levels
Producer Seating $500 (SOLD OUT)
Director Seating $400 (SOLD OUT)
Performer Seating $300 (56 seats available)
Your seating is located stage right and stage left. A performer must be able to quickly step on stage to recite dialogue and entertain the audience.
Recognition You Will Receive for Your Donation
As a donor to the campaign, you will receive a tax receipt for the full amount of your donation. All donors will be listed on the donor wall in the lobby of the Malaspina Theatre. Seat donors (producer, director, performer) will receive a customized plaque on their selected seat(s).
Thank You to our Media Sponsor - Black Press

Questions? Visit our Frequently Asked Questions page.
If you have any questions, please contact Leon Potter, Chair and Instructor of VIU's Theatre Department at 250.740.6192, email leon.potter@viu.ca or Kamala Haughton, Advancement & Alumni Relations Coordinator at 250.740.6215, email kamala.haughton@viu.ca.