Planned giving is one of the most popular giving tools available today. A planned gift helps the university by providing financial support for programs and students and assists you and your heirs by creating income or realizing tax benefits. More and more, people are seeing the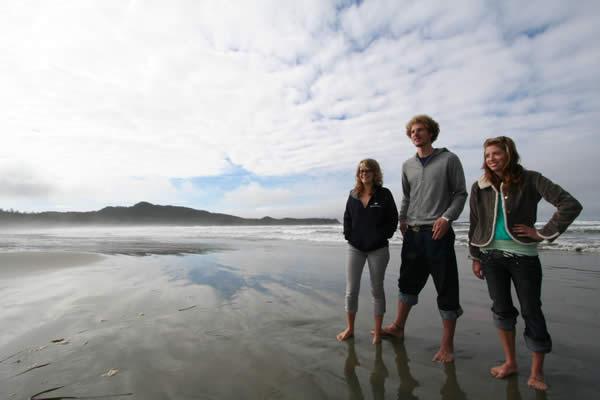 impact of planned or legacy gifts on institutions like VIU: helping today's and tomorrow's students.
A planned gift may be outright (providing current support for VIU) or deferred (arranged now to provide support at a future time). Planned gifts are often from accumulated assets which may include cash, securities, life insurance, retirement fund assets (RRSPs and RRIFs), real estate or tangible property such as artworks or books.
A planned gift may provide direct funding or establish an endowment to be used as the donor requests.
Benefits of a Planned Gift:
realize tax benefits in your current financial planning and/or lower the taxes for your estate
increase your current income or provide income for a loved one
pass assets to family members or others at a reduced tax cost
make a larger gift to VIU than you thought possible beyond your own lifetime
know that you are giving back to a faculty, school or program that holds special significance for you and your community
Ways of Giving
Did you know you can support VIU while benefitting yourself and your family? VIU offers a number of ways to make a planned gift.
Bequests
The most common way is through your will. The university can accept and provide charitable receipts for both cash bequests and gifts in kind. Sample Will Language
» more info
Annuities
By setting up an annuity you receive a stable source of income during your lifetime. Upon your death the principle of the annuity is transferred to VIU as a gift.
» more info
Charitable Remainder Trust
A CRT is an irrevocable trust that provides income for you and the university. You receive income for a specified period (or for life) from the trust and upon your death (or the death of your spouse) the principal of the trust is passed to VIU.
» more info
Real Estate
Land or buildings, commercial or private, farms, forest land can all be gifted to VIU. The property can either be used by the university or sold, with the proceeds used for purposes designated by the donor.
» more info
Residual Interest
Through a gift of Residual Interest you deed property to VIU but continue to use it for the rest of your life (or the life of your spouse).
» more info
Gifts-in-Kind
VIU can also accept gifts-in-kind such as stocks, bonds, artwork, books and other assets. Gifts-in-kind may be made as outright gifts, through a will or in trust.
» more info
Life Insurance Policy
You can make VIU beneficiary of your current life insurance policy or create a new one naming VIU. Small annual installments can produce a sizeable gift for the university, plus your estate is not affected and the gift is not diminished due to taxes, probate or administration fees.
» more info
Benefits of Planned Gifts
| Type of Gift | Benefit to you |
| --- | --- |
| Bequests | Possible estate tax deduction; opportunity to make a perpetual gift |
| Annuities | Income tax deduction; lifetime stream of income |
| Charitable Trust | Variable or fixed income; deferred income possible if desired; possible income and estate tax deductions |
| Real Estate | Give to VIU without affecting your income or investments |
| Residual Interest | Tax receipt to lower your income but continue to use property |
| Gift-in-kind | Tax receipt for fair market value of gift; offset or even eliminate taxable gains on appreciated assets by electing to receive a lower-value tax receipt |
| Life Insurance | Income tax deduction for value of the policy when transferred; premium payments may be deducted as gifts; possible income tax and estate deductions |
The staff of the Advancement & Alumni Relations Office will work closely and confidentially with you and your advisors to ensure your planned gift suits your financial and philanthropic needs. Please contact Jason Coates, Advancement & Alumni Relations Office, Major Gifts and Legacies at jason.coates@viu.ca or at 250.740.6258 or Susie Caswell, Advancement & Alumni Relations Office, Gift Planning and Donor Relations at susie.caswell@viu.ca or at 250.740.6216.