VIU Scholarship & Bursary Fund
A general fund where donations in any amount are accepted, with all of the funds directly supporting VIU students. These are distributed through Scholarships which are based on academic excellence or Bursaries which consider financial need.
VIU students receive 100 percent of your gift.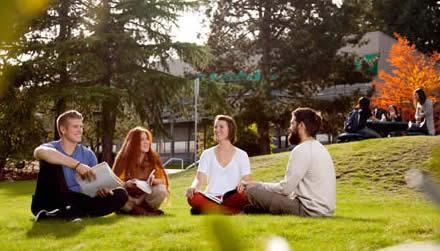 Named Annual Scholarship, Award & Bursary Program
Pledged annual gifts of $1,000 for three years, allow donors to create named Scholarship, Award or Bursary such as the "Mary J. Smith Memorial Award". Sample of the Award Agreement.
Matching Program
VIU may match up to $1,000 in the Named Annual Scholarship, Award & Bursary Program if funds are available.
Realty Support Project
Create a scholarship and support students, all while buying or selling your home.
All you have to do is work with one of the licensed realtor's from VIU's Realty Support Project for your next real estate transaction. Your realtor will donate 25% of their commission in your name. You can even determine where to direct that scholarship, so you can support a program of your choice.
If you wish to participate, please contact Susie Caswell, Advancement Manager at the Foundation office 250-740-6216.
Personal Real Estate Corporation                           Personal Real Estate Corporation
Questions? Contact:
Susie Caswell, Advancement Manager, Gift Planning and Donor Relations, 250.740.6216