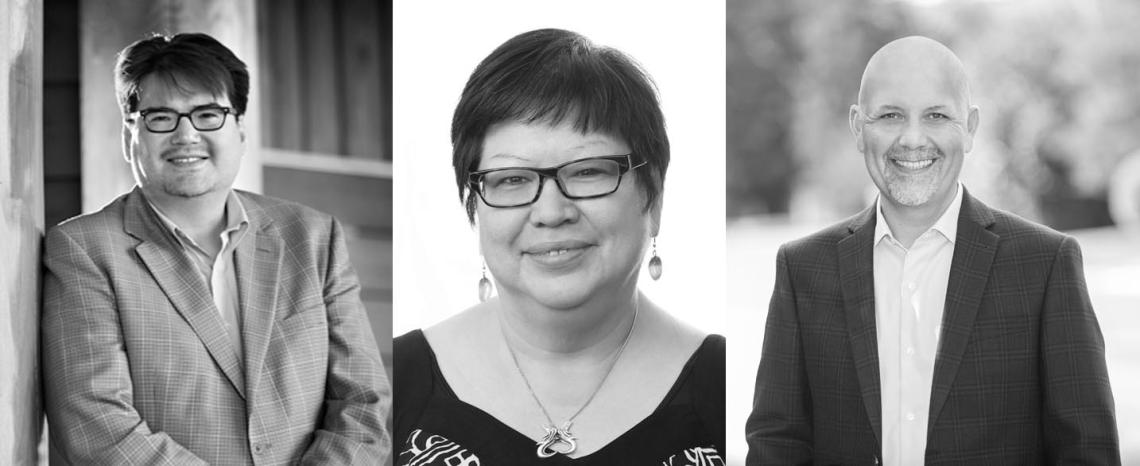 VIU Lecture Series Explores Reconciliation
A new lecture series hosted by Vancouver Island University's (VIU's) Centre for Pre-Confederation Treaties and Reconciliation aims to stimulate community dialogue around the relationship between Canada's Indigenous and non-Indigenous peoples.
The monthly series, called Exploring Reconciliation, starts on Monday, December 4 with a talk by Dr. Judith Sayers, President of the Nuu-chah-nulth Tribal Council and Adjunct Professor with both the Peter Gustavson School of Business and the School of Environmental Studies at the University of Victoria. Other confirmed speakers include Adam Olsen, MLA of Saanich North and the Islands.
"The intention of this series is to create community spaces to learn about and engage in complex discussions about the relationship between Indigenous and non-Indigenous people in this country," says Douglas White, Centre Director. "Reconciliation is a new idea in Canada. We are at an important moment in Canada that calls for national reflection of a deep kind on this topic. We are honoured to have this level of leadership launching the series."
First up in the series, Sayers, who practiced law for 18 years and was also Chief of the Hupacasath First Nation for 14 years, will address Everything You Want to Know about Reconciliation, but are too Afraid to Ask.
"Reconciliation is a complex concept that holds a different meaning for each individual," she says. "I will talk about the complexities surrounding finding a common definition. I will also talk about the opportunities and barriers to resolving past grievances and finding new solutions to reconciliation."
The event runs 4:30 – 6 pm, Building 180, Lecture Theatre 134.
On Monday, January 8, Olsen, a member of Tsartlip First Nation, will talk about the provincial government's approach to renewing relations with Indigenous peoples. Olsen, a Green Party MLA, says a foundational piece of the Confidence and Supply Agreement signed between the BC NDP and BC Green Party is that both caucuses adopt the UN Declaration on the Rights of Indigenous Peoples, the Truth and Reconciliation Commission calls-to-action and the Tsilhqot'in Supreme Court decision.
"The province is in transition and the relationship between the provincial government and Aboriginal people in BC needs to change to keep pace," says Olsen. "Words are not enough. Change will require action. Creating certainty in British Columbia will require open communication, collaboration and creative thinking."
Olsen's talk also takes place from 4:30 – 6 pm in Building 300, in the Royal Arbutus Room above the cafeteria.
All presentations will be followed by a question and answer period. Check VIU's News & Events on Facebook and Events calendar for information about future speakers. To learn more, email Douglas.White@viu.ca.
Lineup of Speakers
Monday, December 4, 2017: Exploring Reconciliation with Dr. Judith Sayers, 4:30-6 pm, VIU Nanaimo Campus, Building 180, Lecture Theatre 134
Monday, January 8, 2018: Exploring Reconciliation with Adam Olsen, 4:30-6 pm, VIU Nanaimo Campus, Building 300, Royal Arbutus Room (above cafeteria)
Tuesday, February 6, 2018: Exploring Reconciliation with Chief Robert Chamberlin, 4:30-6 pm, VIU Nanaimo Campus, Building 355, Room 211