Ways to Support VIU
There are many ways to Support VIU, from
Learn about the different Ways to Support VIU
Access to Excellence
VIU supports Access to Excellence through the following programs:
Post Care Tuition Waiver Program
Centre for Community Outreach and Care
Aboriginal Education
Learn more about VIU's Access to Excellence
Scholarships, Awards, and Bursaries
Gifts in support of students allow us to provide much needed financial assistance as they pursue their educational goals.
Learn more about Student Financial Assistance
VIU Foundation Board
The Foundation Board oversees management of the Foundation's endowment and raises money to support Vancouver Island University's scholarship and awards program.
Learn more about the VIU Foundation Board
Success Stories
Donors make the success of our institution possible. Whether it be through financial support, partnerships, or positive word-of-mouth, the success of our students, programs, and capital projects are all thanks to you believing in us. Here are some stories about the best, the brightest, and the coolest things happening at VIU!
The Imagine VIU campaign raised $7.3 million in support of our students and transformed the Nanaimo VIU campus:
We constructed the new Dr. Ralph Nilson Centre for Health and Science, the new Windsor Plywood Trades Discovery Centre, and the District Geo-Exchange Energy System
We created over $2M worth of new student scholarships, awards, and bursaries
We acquired almost $2M worth of new equipment and program support
We could not have done it without the help of our community partners like Windsor Plywood, Island Savings, Nanaimo Port Authority, Harbourview Volkswagen, the VIU Alumni Association, and so many more generous supporters who helped us surpass our original fundraising goal of $5.5M. Thank you so much!
Several of Vancouver Island University's longest-running awards were established by Nicholas Plecas, a former Nanaimo resident and supporter of the Trades. In 1982, he made a bequest to what was then Malaspina College in support of nine annual financial awards for academic, vocational, and adult basic education programs. The only criteria for students to meet? Financial need, and proof they are satisfactorily meeting the requirements of their program. Since his original gift, the endowment has supported 450 students with over $450,000 in 40 years. What a legacy!
In addition to the several awards already offered, the endowment has just created two brand new Engineering entrance awards available to students entering either the Engineering Transfer or Engineering Technologist Diploma program at VIU. Each valued at $1500, selection will be based on financial need and community involvement. These add to the two existing $1500 Engineering awards offered to students entering the second year of either the Engineering Transfer or Engineering Technologist Diploma programs with the same criteria.
According to our historical records, Mr. Plecas always supported education despite having to leave his own educational pursuits early to support his six brothers and sister when his father died. He supported his family with a job in Nanaimo's coal mines, but couldn't ignore his aspirational nature. In order to supplement his own professional development, he educated himself by reading about engineering at home. This dedication eventually led him being appointed the Public Works Inspector for the City of Nanaimo.
Nicolas Plecas was a truly special man for Nanaimo. A community-minded man, Mr. Plecas also gave generously to the Nanaimo and District Hospital Foundation. A hard worker who used his generosity to support his belief in "doing things right," his legacy continues to support VIU students in pursuing their career goals to this day.
Are you a student interested in Engineering, but need a little financial boost? Visit VIU Nicolas Plecas Engineering Awards to find out how you can apply today.
---
The Pieter de Reuver Foundation has been supporting various programs at Vancouver Island University since 2009, including a focus on the Post Care Tuition Waiver (PCTW) program. The foundation awards 30 $500 bursaries to PCTW students every year.

"This bursary has helped me to pay for my car insurance, gas money, make sure I have food to eat, get that last bit of money for my textbooks, and support my family. Thank you so much, Pieter de Reuver, for your support. It really helps." - PCTW Student
Learn more about the Pieter de Reuver Foundation on YouTube.
---
Run by the Community Cousins, Thuy'she'num Tu Smun'eem (Indigenous Summer Camp) connects Indigenous youth with peers, Elders, and VIU students to create strong relationships and support their future educational journey.
The VIU Foundation and Office of Aboriginal Education is grateful to The Peter Cundill Foundation, who has provided over $430,000 to create and sustain this program. Hay ch qa' sii'em.
---
Arnold MacDonald Tedford was a teacher prior to the war, whose specialty was in organic chemistry. In honour of her late husband, Joy Tedford recently created the Arnold MacDonald Tedford Memorial Bachelor of Science Award at VIU, which will provide full tuition plus some living expenses for a female student enrolling in our Chemistry program. Selection will be based on financial need and academic achievement.
Joy, thank you so much for creating such a wonderful legacy for Arnold, one that will give women in science and tech a fantastic opportunity to achieve their academic goals.
Learn more about the Arnold MacDonald Tedford Memorial Bachelor of Science Award.

Filter to the Bachelor of Science program area to see the award.
---
Mosaic Forest Management has created a wonderful new set of financial awards for Indigenous VIU students. One of the recipients reached out to tell us her story, and we wanted to share it with everyone! This is what amazing partnerships can do for our community.
"I started in the automotive trade which is where I met welding. It was love at first UV burn! I knew from that class on that I was passionate about welding, and I had found something that sparked my interest in more ways than one. 
Unfortunately, being a young adult and living on my own, finances were tight and I had no idea how I was going to make it to the end of the program without having to work full time and do school full time. Now I can focus more on my education and being the best welder I can be."
– Victoria Paulo, VIU Welding Student
---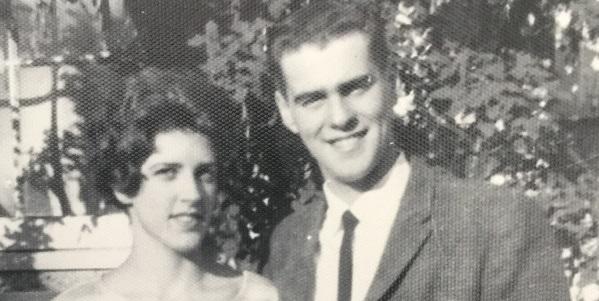 Jane and Frank Gregory were some of VIU's most active community leaders. They were with VIU from the very start in the 1960s, ensuring our successful progression from college to university.
The Jane and Frank Gregory Memorial Fund has been created in honour of their legacy at VIU. The fund supports Milner Gardens and Woodlands, Jane's favourite place to be.
---
Read more student success stories
Foundation@viu.ca | 250.740.6217
Charitable Registration Number: 88733 3482 RR0001