More than ever before, BC communities need help addressing critical social issues. Working in Central and Northern Vancouver Island, Lower Mainland, Thompson Nicola Cariboo, Southern Interior, Trail and District, and East Kootenay, United Way British Columbia exists to drive positive impact and lasting change.
Your donations make a tremendous difference in the lives of people right here in your community. 
Every dollar of your donation stays in central and northern Vancouver Island, building stronger communities, helping kids succeed, and moving families out of poverty.
Key Priorities
Your community needs your local love now more than ever. COVID-19 has had a devastating impact across all our communities. United Way is on the ground connecting our most vulnerable and isolated neighbours with the help they need. But we're just getting started, and the need for your support is greater now than ever.
Show Your Local Love! 
Do you love where you live? Do you want to make this community even stronger? Show your local love.
Our local communities all face the same challenges: homelessness and child vulnerability—poverty, in all its forms. Local love is about local people doing good locally, showing their commitment to the long-term vitality of this place we call home.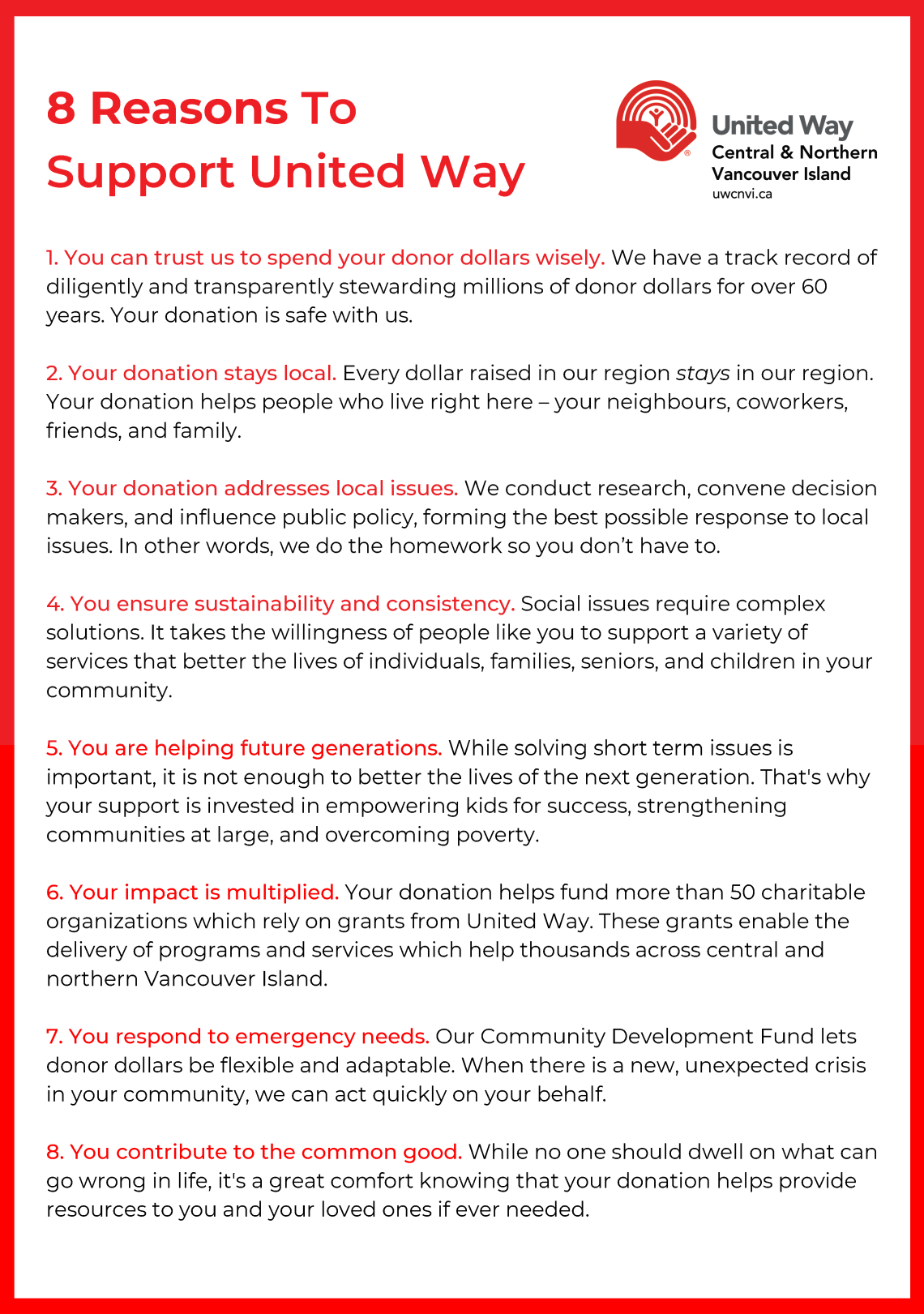 You Can Give Through Payroll Deduction
You can sign up for a one-time donation or for bi-weekly donations. Follow instructions on the Give Today page to activate the deduction through your payroll.