2022
Damien Miles, Instructor, Electrical Program - Recipient of the President's Award for Enhancing a Culture of Access and Inclusion.
"Damien has provided excellent instruction, participated in the accommodation process and provided support to an electrical foundations student with significant disability barriers. He has willingly attended monthly check-in meetings with the student and Accessibility Services, to support the student to stay on track."
"Damien demonstrates the considerable extent to which VIU Faculty are willing to go to in order to achieve access and inclusion for all students. He demonstrates an instructional approach which is a healthy balance between caring support and professional and academic accountability." 
2021
Leif Rasmussen, 

Professor, Education Assistant and Community Support

 - Recipient of the President's Award for Enhancing a Culture of Access and Inclusion.
During his 11 years at VIU Leif's leadership in the area of inclusive education has contributed toward creating a culture of inclusion and belonging among students, faculty and staff, and toward the vision and goals of VIU's academic plan including positioning VIU as an inclusive post-secondary institution; a place where every learner belongs.
His work over the last few years to bring STEPS Forward to VIU, has made VIU the first post-secondary institution in BC to complement traditional disability services with both a specialized program like our Workplace Essential Skills Training program and a more inclusive post-secondary option like STEPS Forward. This innovative work continues VIU's commitment to enhancing access to education.  Through scholarly activity, such as presenting at BC's Inclusive Post-Secondary Symposium, the Inclusion BC conferences and the Pacific Rim International Conference on Disability and Diversity, he helps to position the university as a thought leader in inclusive post-secondary education and as a leader in ensuring accessible and equitable learning environments for all.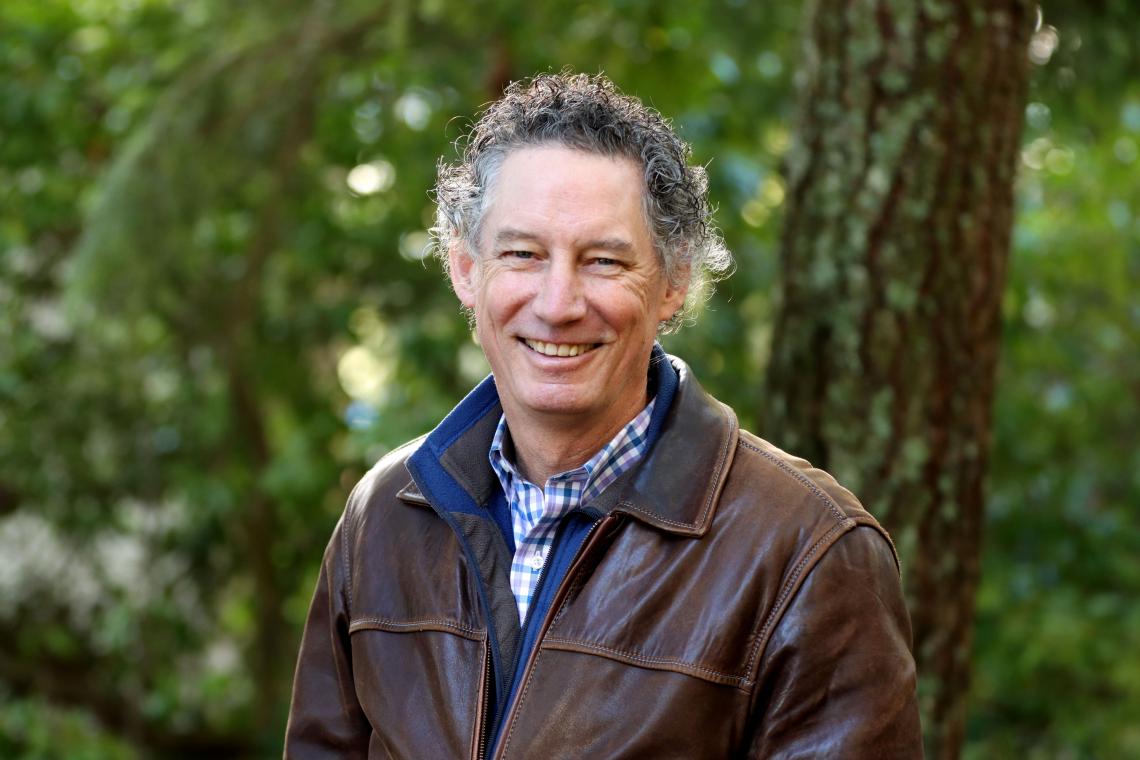 2020
Richard Lewis, Associate Vice-President, Facilities and Ancillary Services - Recipient of the President's Award for Enhancing a Culture of Access and Inclusion.
"His vision for VIU's Nanaimo Campus is to become the university on the hill that got itself on the cover of Maclean's magazine for its accessibility improvements."
"Richard's leadership and vision in communicating the importance of an accessible campus have inspired our department to accept this challenging assignment. Richard has encouraged our team to look at projects and work through the lens of accessibility."
Jamie Covey, Practicum Coordinator, Early Childhood Education - Recipient of the President's Award for Demonstrating Excellence in Accessible Education.
"Jamie maintains a sense of humour, positive tone and energy in all her peer and student interactions, supporting a collegial workplace and learning community."
"I strongly believe that Jamie's contributions make a difference in sending a message that VIU is a welcoming and supportive place for indigenous students."
2019
Dr. Linda Derksen, the recipient of VIU's 2019 (inaugural) Access & Inclusion Award
Linda is a Professor in the Department of Sociology. She is also a tireless advocate for making our campuses optimally accessible and inclusive - for persons with disabilities, for all members of the University community, and for our guests and visitors alike.  Linda's depth of expertise on accessibility and inclusion is matched only by the depth of her passion – and her ability to practice advocacy by infectious inspiration, thereby igniting that passion in others. Linda has built key relationships both internally and externally, resulting in significant improvements to both VIU's physical environment, and to our shared understanding of how accessibility and inclusion lie at the heart of our institutional identity.
Mary Stasiuk, the recipient of Accolades
Mary has both increased awareness of access issues at VIU, and been instrumental in creating concrete, practical improvements and solutions. As an Access Specialist, she has supported the physical and academic inclusion of hundreds of VIU students. She finds creative solutions to access issues and inspires others to do the same. Understanding of the practical barriers facing some students, she engages with multiple campus stakeholders to facilitate real change (such as an accessible residence cooking space) that not only improves access for individual students, but also raises general awareness of systemic barriers. Mary is tenacious and energetic, and will persist where others may despair at the enormity of a task. Her personal and professional commitment to improving inclusivity is unwavering.