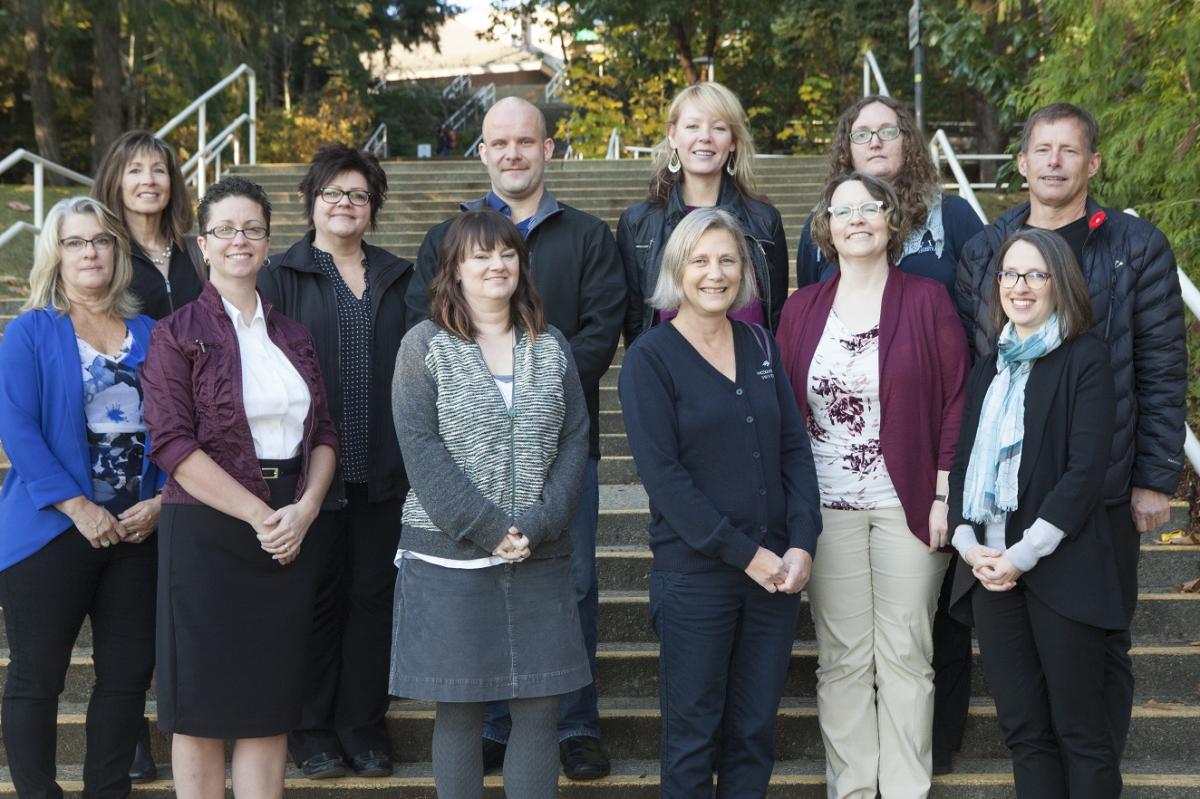 *not all team members are pictured in the photo.  For a complete list with contact details, go here.
It takes a lot of people to transform VIU's administrative systems! There are 19 people who are directly working on the project either full-time or part-time through the implementation period. There are many more people who are participating in the project from across the institution, including Subject Matter Experts and Special Assignment Team members.
Different Flavours of Collaboration

There are a number of different ways the AURORA Team will engage collaboration and collect input from the VIU community:
Information Gathering Requests
You may receive emails from Project Team members asking you to provide information related to your work.  In these cases a response is required; the information you provide is considered critical to the design of the new systems. Timely responses are vital to ensuring we can maintain the project schedule so we thank you in advance for paying special attention to these requests.

Special Assignment Team Input


Over 90 individuals signed up for the Project AURORA Special Assignment Teams initiative, including both employees and students. This type of participation is voluntary and will allow for broad input on topics that have impact across

large numbers of stakeholders.

Direct Consultation


In some cases

we will require direct input from people in very specific roles at VIU, people who are subject matter 

experts in a particular area. As a subject matter expert

you may be invited to meetings to discuss the Unit4 system 

and how best to configure it for specific functionality.

Ask Questions


Please don't hesitate to reach out to AURORA team members with questions or contributions.
Thank you to everyone from across the VIU community who has already helped AURORA in many ways!