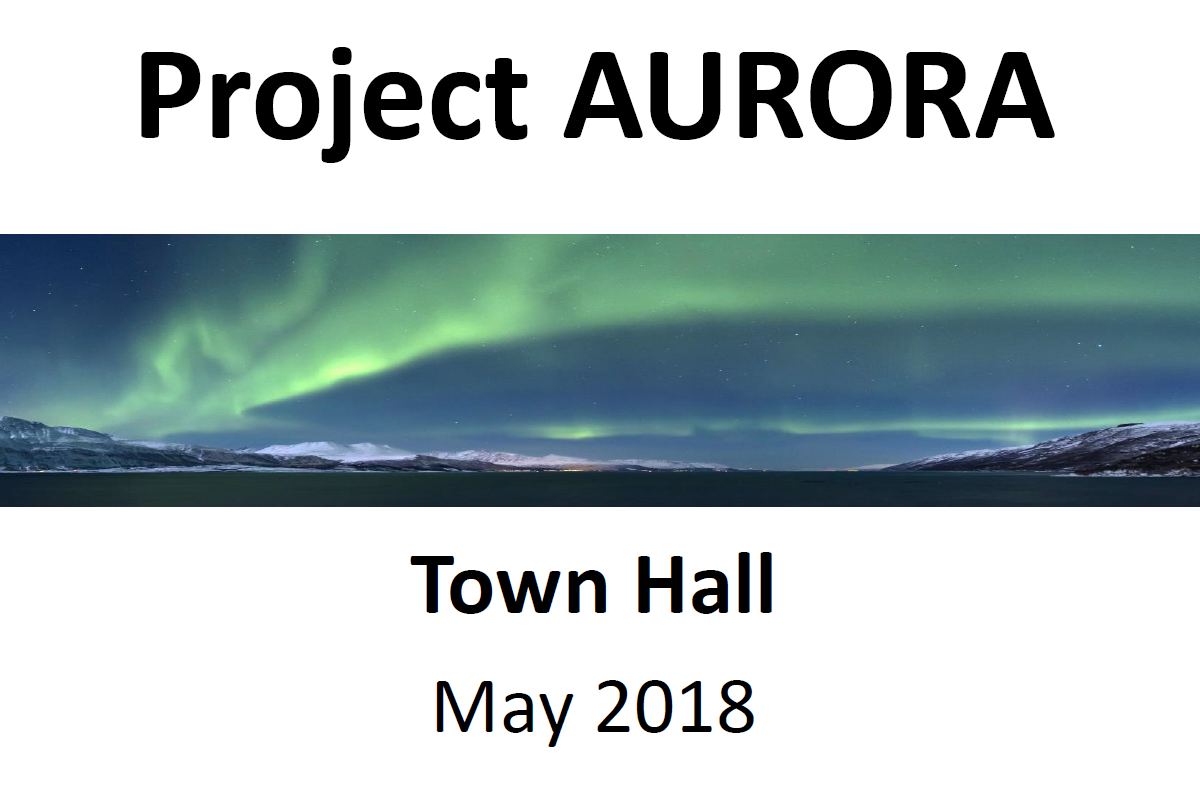 In this post, information about the recent Town Hall meeting is covered along with a status update including the official project timeline, progress completed so far, and things we are getting excited about.
Project AURORA Town Hall - May 17, 2018
A town hall meeting was held on May 17, 2018 hosted at the VIU campus with meeting rooms at Cowichan and tiwšɛmawtxʷ (Powell River) Campuses connected via the new VIUOnline Rooms system.  It was well attended and covered the following topics:
What? AURORA Refresher
Why? Benefits Realization
Guiding Principles Refresher
Project Status
Project Schedule
The Road Ahead
You can download a copy of the slide deck here.
Project AURORA Timelines
Many factors need to be considered when scheduling a project like AURORA. Our goal is to set realistic, feasible timelines for each phase of the project, which then guide our targeted Go-Live dates.
Current Targeted Go-Live Dates
| | |
| --- | --- |
| Finance | July 1, 2019 |
| Human Resources/Payroll | January 1, 2020* |
| Student Management | Summer 2020 |
* HR Recruitment Module may go live sooner
Progress to date

Things we are getting excited about
The AURORA Project Team is learning more about the functionality and features available in the Unit4 systems. Here are a few highlights from what we have seen so far:
Ability to take photos of receipts and upload them to expense claims
Workflow tools to support approval processes and reduce the flow of paper across VIU
Communication tools to support more effective communication with students
Improved HR recruitment functionality with streamlined processes for job applicants and search committees
Contract module to house all contract data and support notifications for contracts that are nearing expiry, renewal, or their total dollar limit