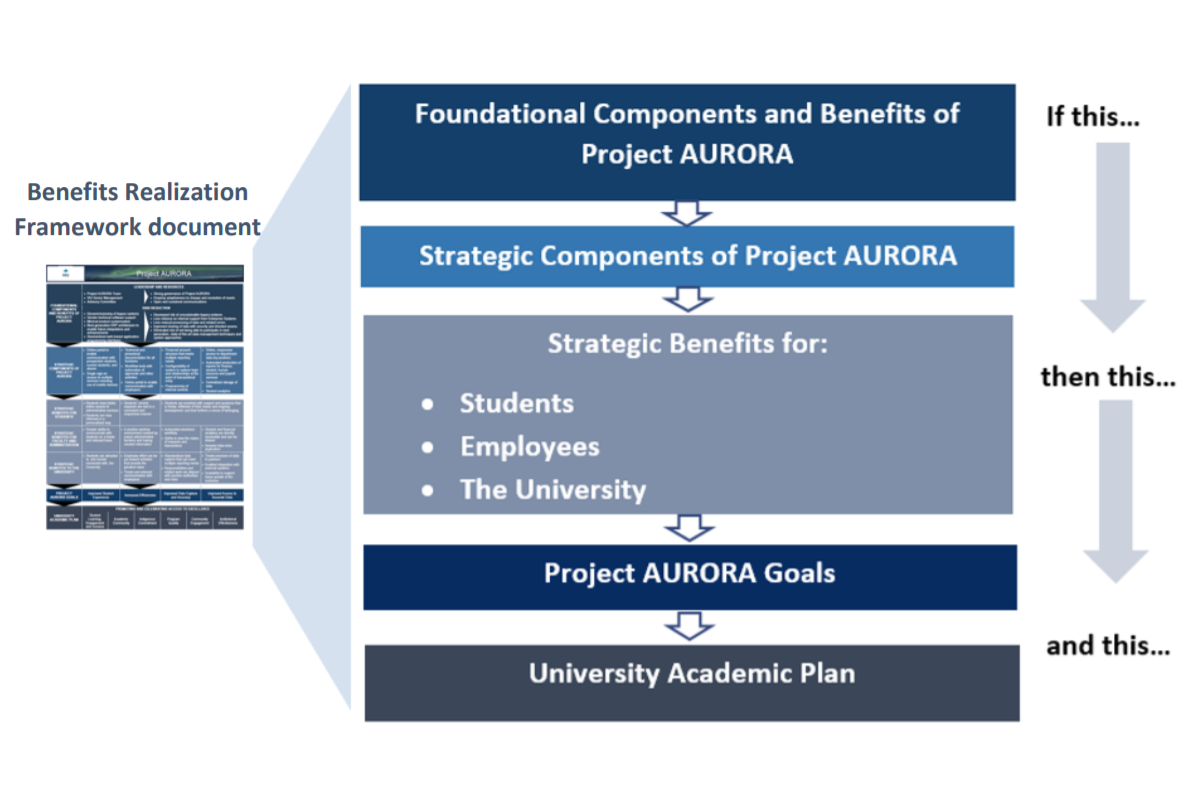 What are the goals for Project AURORA?
While we are still early in the implementation process to replace VIU's core administrative Finance, HR, Payroll, and Student systems, it is important that we look forward now to the benefits we hope to achieve through Project AURORA. A Benefits Realization Framework has been developed that forms direct links between the project components and both the foundational and strategic benefits we hope to realize.
Example:
IF Project AURORA provides an online student portal that enables efficient communication and access to multiple services, accessible from any device...
THEN students will benefit from better access to administrative services, and more personalized and timely communication.
How will we measure success?
The next step is to identify performance measures and indicators that can be used to set a baseline for our current state. When Project AURORA is complete and the new systems have been operational for a period of time we will re-evaluate the same measures and indicators to determine to what extent these benefits have been achieved.