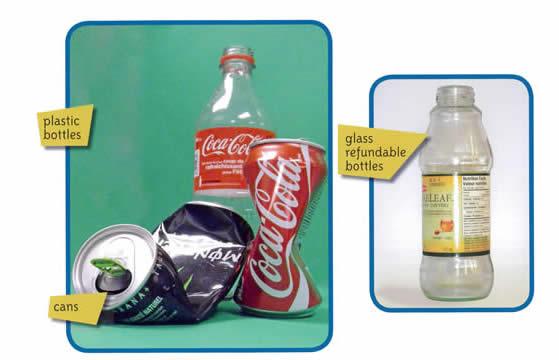 Recycling
Unlike curb-side pick up, VIU's recyclables need to be sorted. Read on for more information.
Drink containers (glass bottles, plastic bottles, and cans) can be recycled in the cafeteria and there are bottle/can bins around the campus.
Paper recycling can be found just about anywhere there is a photocopier as well as computer labs and many classrooms. Clean envelopes, paper, newspaper and No Carbon Required paper can go in the bag+stand. Please place magazines, phone books, and bound handouts or reams (over 500 pages) beside the paper recycling bag+stand.
Styrofoam and shrinkwrap can be taken to the marked bin in the loading bay beside Building 300 (see map for general location).
Shrinkwrap must be in a in tied-off bag
Styrofoam must be in a tied-off bag
BAG SHRINKWRAP AND STYROFOAM SEPARATELY
**Note that this bin is often kept locked, so please call Facilities (x6500) to arrange for a key**
Plastics (#1-7) can be recycled. Put items in a separate, tied-off bag and place in a central paper recycling bag.
Tins can be recycled. Put clean items in a separate, tied-off bag and place in a central paper recycling bag.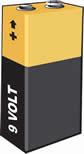 Cowichan Campus
Nanaimo Campus (Welcome Centre, IT Helpdesk)
VIU Residences
SAFETY FIRST!
Be sure to put your batteries in the bags provided at the recycling boxes
Cover the terminals of 9V batteries with heavy tape (electrical tape or duct tape) to avoid a potential fire hazard
**Where do the batteries go when they're recycled?
Writing Instruments can be recycled!
Did you know? 
An estimated 10 billion non-degradable plastic pens are tossed into landfills each year worldwide
VIU orders around 20,000 pens, markers, mechanical pencils, whiteboard markers... a year 
Writing instruments CAN be recycled
Where?
Nanaimo Campus (bins in front of the Campus Store and in Welcome Centre)
VIU Residences
Cowichan Campus (Welcome desk)
Parksville Campus Student lounge
No bin nearby? Send retired writing instruments to Margot Croft B310 R130
Want a poster to put on your own collection box? Download poster.
Coffee Pods -- don't trash them!
Have a Keurig or other single-use pod coffee maker in your office area and need to dispose of the single-use cups?
Empty cup contents (grounds) into composting
Remove the lid and place in the trash
Collect the plastic cups in a separate plastic bag and place the bag next to your paper recycling (label the bag if it's not a clear (see-through) bag.
Check out City of Nanaimo's recycling guide (info is still the same in 2017) for more information
**Glass -- other than beverage containers -- cannot currently be recycled on campus. Please take glass items to the nearest recycling depot.**