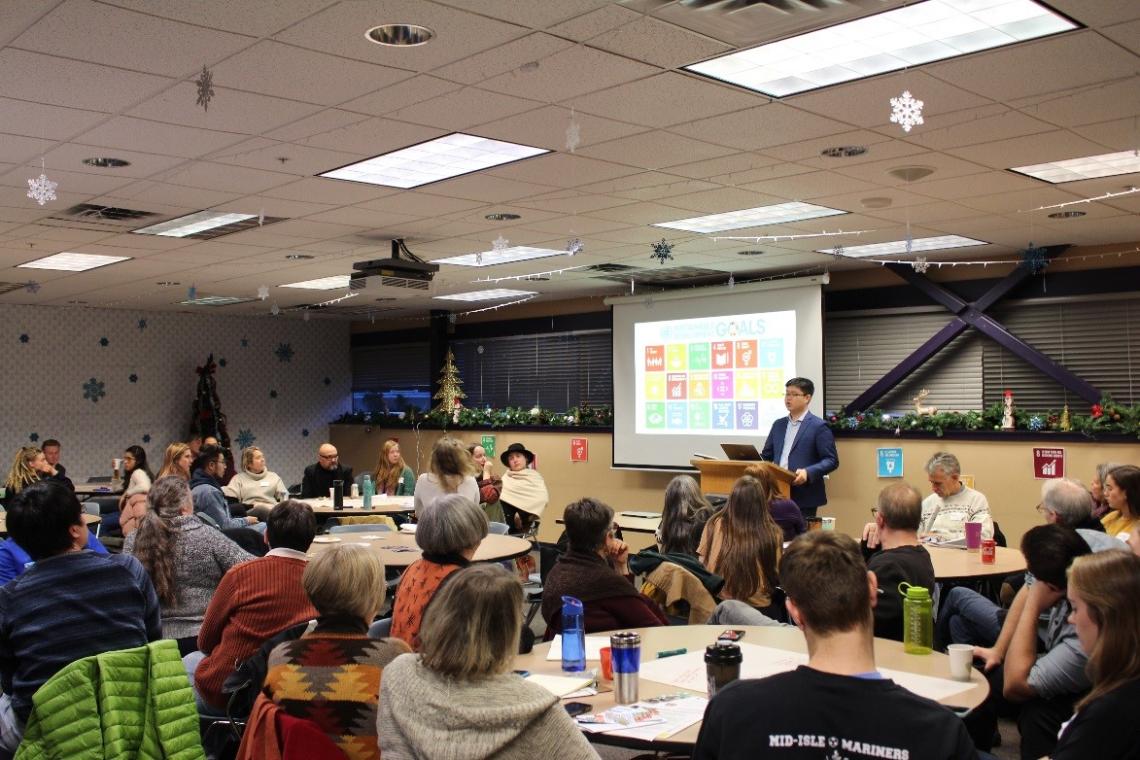 VIU has recognized its role in helping to achieve Agenda 2030 and the SDGs. In 2018, VIU's Office of the President asked the Mount Arrowsmith Biosphere Region Research Institute (MABRRI) to look at where VIU stands in meeting the 17 SDGs.
The project, Vancouver Island University and the United Nations Sustainable Development Goals, has explored how sustainable development applies to a post-secondary institution, and how VIU is contributing to the advancement of the SDGs. 
This project reviewed VIU's educational and research foci, policies, community engagement, infrastructure, services, and other initiatives by investigating VIU websites, course outlines, reports, and event pages, as well as hosting meetings with various faculty and employees across the University. Stay tuned for a comprehensive research report outlining how VIU is meeting the SDGs with recommendations for further sustainable development strategies.
Efforts have been made to bring the SDGs to campus through various events within the VIU community including a symposium, training session, workshop, Rural Café, information booths, and social media campaigns. Check VIU's Twitter between March 23 and April 8, 2020 for more SDG initiatives!