What do you know about sustainability at VIU? Play this bingo game and find out! 
Raising awareness of sustainability's multi-dimensionality, celebrating efforts and contributions toward sustainable development by the VIU community, and engaging/inspiring the VIU community in sustainable action is the goal of this game!
And -- you could win some nifty prizes!
How?
Click on the text (in most squares) to find out more about that topic
Fill in the blanks where needed

Use Adobe Acrobat's Fill and Sign tool or write your answers -- be sure to put an "X" in the squares you've completed

Email the completed form (.pdf, scan, picture, screenshot) to Sustainability@viu.ca 
We'll draw 10 completed cards (5 in a row) from entries received by September 24, 2021.
**If you fill in all the squares, you'll be entered in the draw for one of 3 grand prizes**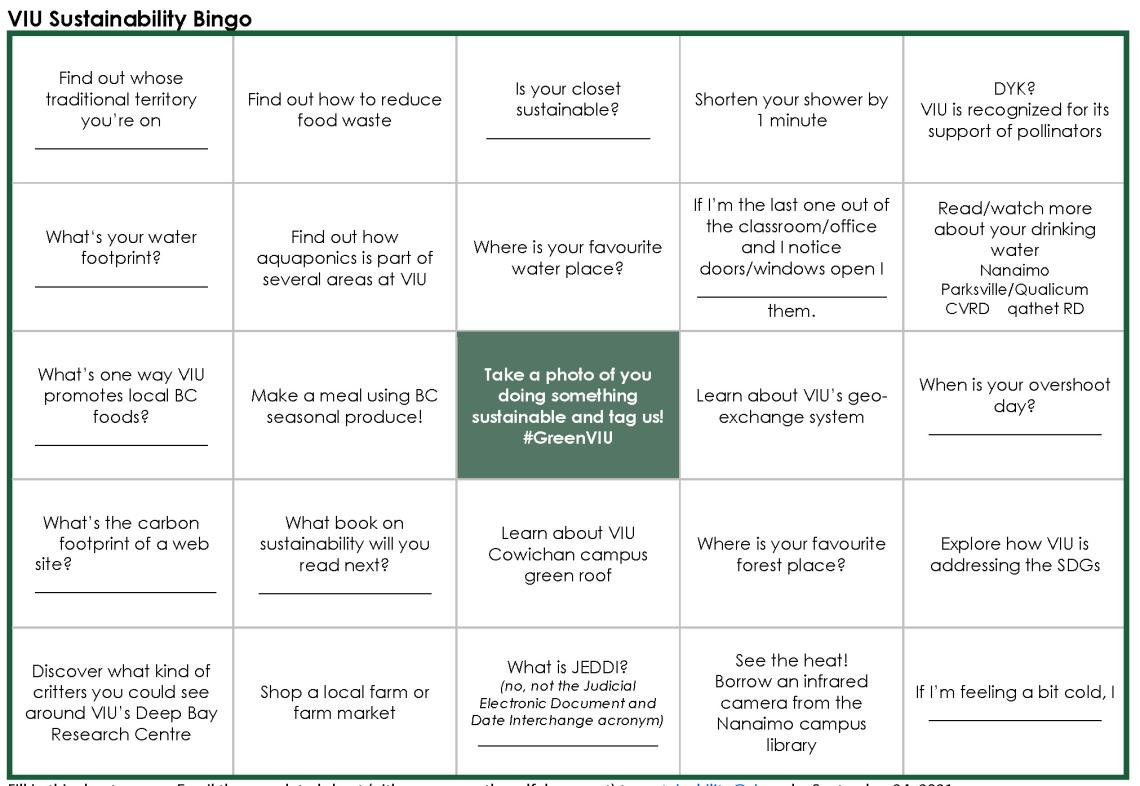 A few tips
Map How To (for Where is your favourite forest place? Where is your favourite water place?)
Click the link to the map (a map of the world will come up)
Move the map to a specific area (e.g. Vancouver Island)
Zoom in using the + button on the map.
Add a marker to show your favourite water place or forest place
(Click the upside down water drop icon, then click on the map where you want the marker to be.)
You can add more detail about your favourite location if you like.
Adobe Acrobat How To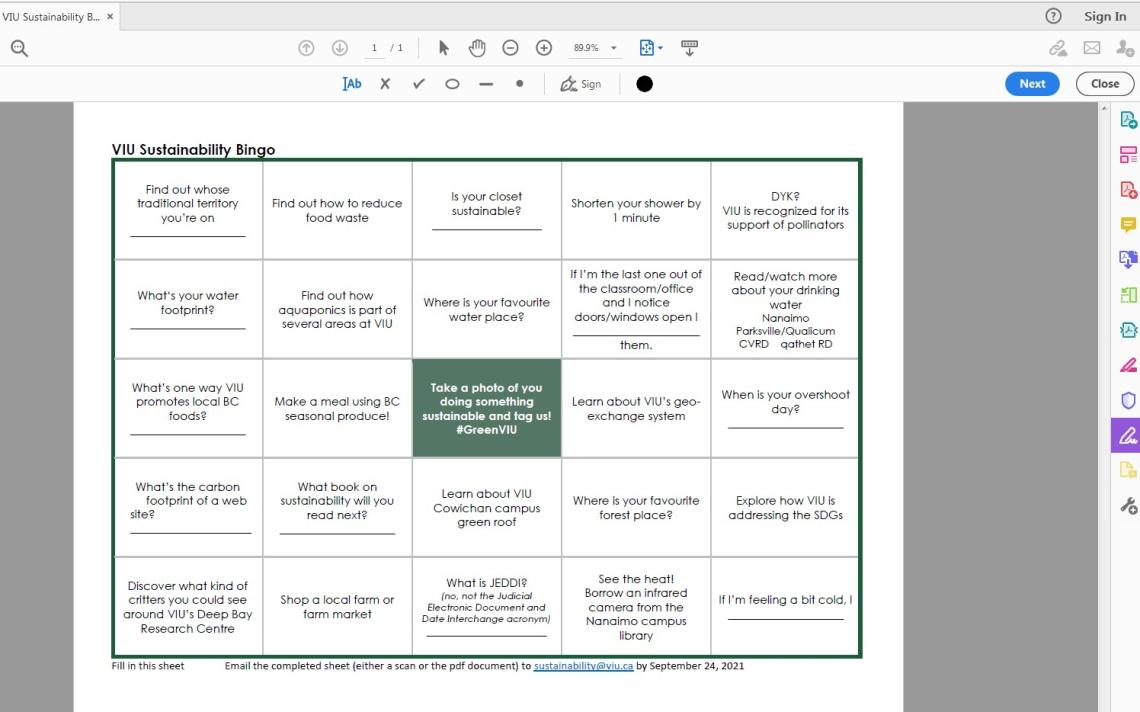 Look for Fill and Sign on the right menu
Use the Arrow tool (top tool bar) to click for web links
Use the [Ab tool to type
Use the X tool to mark off squares you've completed
Use the sign tool to add your name to your completed sheet if you like
Save, take a screenshot, or print/scan then email to Sustainability@viu.ca