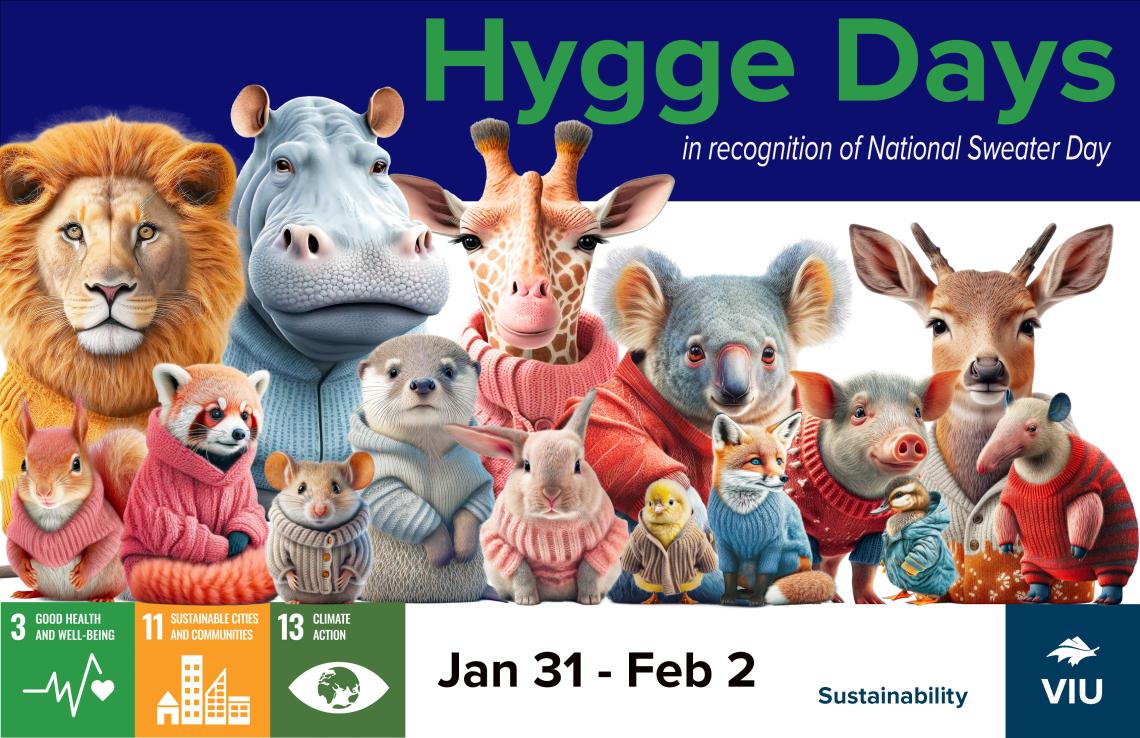 Bundle Up and Power Down
January 31 - February 2
12-2
Stop by the cafeteria and share tips on how to bundle up/ power down and practice hygge
Pledge to bundle up/power down to win some hygge-inspired prizes**
Hang out for a while with some hygge-inspired activities
**Can't make it in to see us?
Email sustainability@viu.ca with your pledge to either wear a sweater on February 2 or with your tips for staying warm with low or no power. 
Pledges accepted until Friday, February 3, 11:59pm.
Bundle Up * Power Down tips
Layer up -- before heating a space, warm yourself. Layer up with thick socks, a sweater, fingerless gloves, shawl…
Fill up -a warm drink can do wonders!
Shake it up – move around a bit! Take a walk, dance it out to a favourite tune, air guitar… anything that gets you moving!
Change it up -- what you think about can affect how warm you feel!  Nostalgia/good memories can help you feel warmer! Check out this blog post.
Snuggle up -- increasing skin contact means less area for heat loss. Be sure to use this suggestion judiciously and respectfully!
Need more information? sustainability@viu.ca