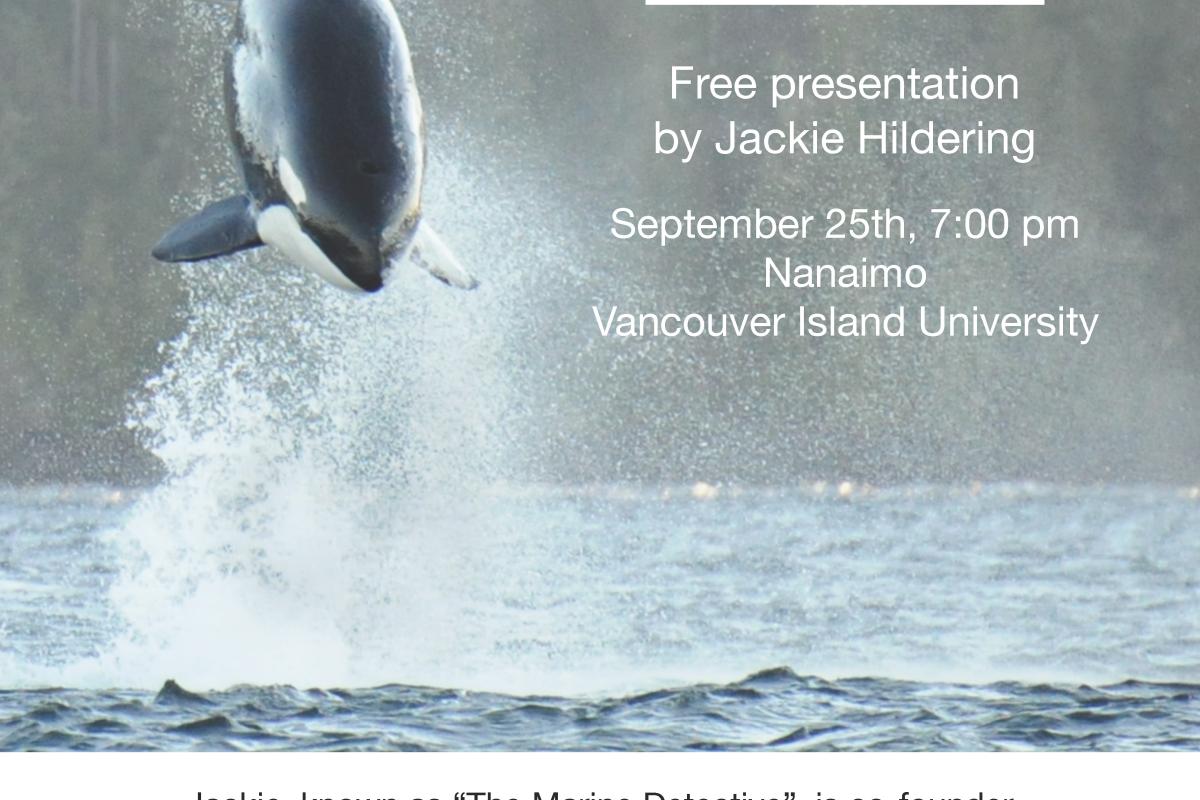 Tuesday, September 25
7:00 (doors open at 6:30)
B355 R203
Free admission 
Join us for this must-see, inspirational presentation on Lessons Learned from Killer Whales.
Presenter Jackie Hildering is an acclaimed educator and co-founder of the Marine Education and Research Society. In this presentation, Jackie will trace back the human social evolution with Killer Whales, discussing how these whales are powerful indicators of human value systems. It will be all about capacity for positive change and common solutions to socio-environmental problems. And yes, she will discuss the dilemma of naming them "Killer Whales" vs. "Orca". 
As an educator, avid diver and underwater photographer, Jackie is also known as "The Marine Detective" with on-camera experience including being featured on Animal Planet's "Wild Obsession" series and in the BBC productions "New threat to Canada's Pacific humpback whales?" and "Ingenious Animals". She is based in Port McNeill. 
She will be joined by Rachael Merrett, Species Protection Coordinator with the Georgia Strait Alliance, to answer questions after the presentation. 
See www.mersociety.org and www.TheMarineDetective.com 
Presentation is hosted by Vancouver Island University Sustainability and the Georgia Strait Alliance