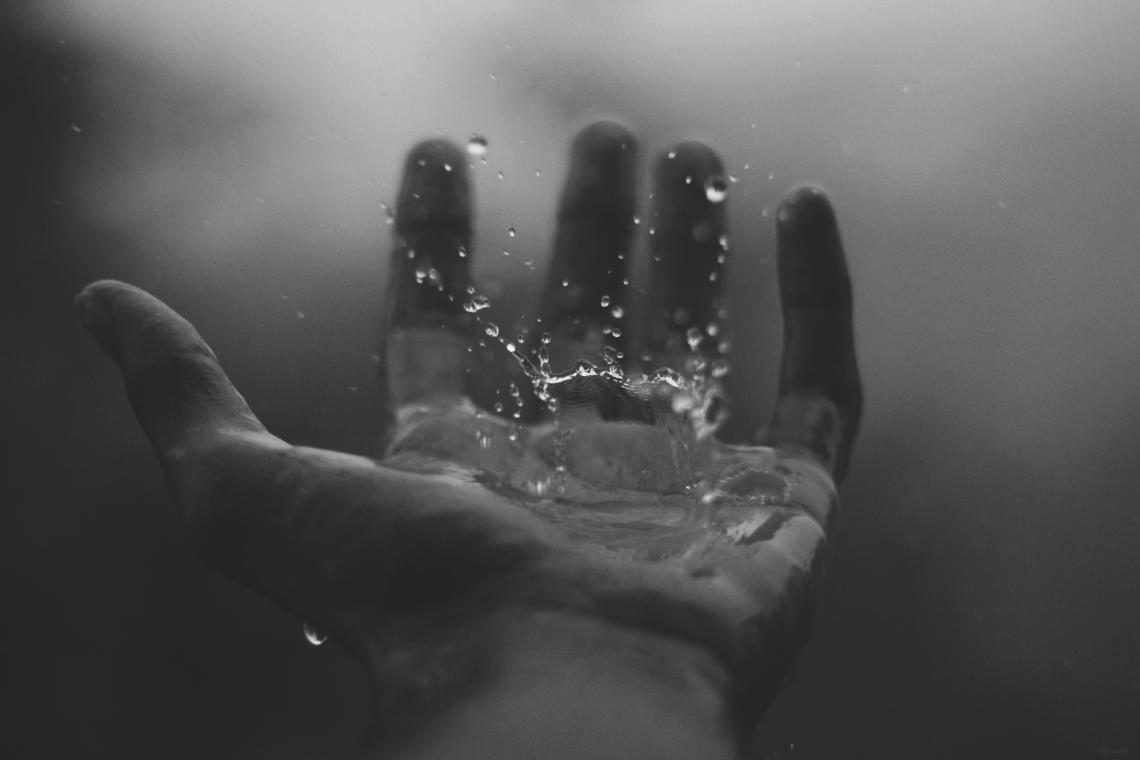 Week 3 - Rain on Me
 Welcome to Family Day/Study Days (for a lot of students!). You may have a bit of a breather this week, so what better time to get out and recharge in nature! All VIU's campuses are located in coastal temperate rainforest areas.
 What's so great about a rainforest? Even though less than 10% of the world's land surface is rainforest, rainforests are responsible for just about one-third of the world's oxygen production and temperate rainforests sequester more carbon dioxide than tropical rainforests.
 The operative word for this week is rain! We may live in a rainforest, but that doesn't equate to taking the resulting rich water resource for granted!
 There's the water we use every day for drinking, cooking, bathing…
And the water that generates electricity for us – more than 90% of BC's electricity is from hydro-electric generation.
Then there's the water we don't see. It's estimated that to produce coffee beans for that grande medium roast cup of coffee takes around 7 bathtubs full of water. And your phone…? Around 900 litres. The clothes you wear - another huge water resource user
 This week, we encourage you to consider how you can be a good steward of water and forests!
must do

Assess - Use the extended personal calculator to assess your water footprint.

There's the water we use from the tap, and then the water that goes into food, clothing, gasoline production…. Results may surprise you! Report your water footprint in this week's form.

must do

Watch - the Regional District of Nanaimo's video A Journey to the Nanaimo River Watershed.

Where does the water in the tap come from? Find out here (for the Nanaimo region at least). What surprised/impressed you most?

must do

Calculate -  calculate your water use/energy use when you shower (you may have water heated by natural gas – but you can still use this calculator to get a sense of cost)

FYI – Water cost in Nanaimo is around $8/m3 Energy cost is around $.09/kWh

optional

Share - your meatless meal creation

Meat-based diets are more water intensive than vegetable-based ones. Shifting to one or two vegetable-based meals a week can make a difference. Tell us what you made.

If you want, show us the no-meat meal you prepared this week! Share on social media tagged with #VIUMissionMeatless or email us at Sustainability@viu.ca.

optional

Show - us your favourite place to get out into the forest (or similar) and appreciate all it has to offer. Pin it on this map.

Find your Favourite Forest Place

 

optional

Show - us your favourite place to near a body of water and appreciate all it has to offer. Pin it on this map.

 Find your Favourite Water Place

 

Map How To

Click the link to the map (a map of the world will come up)
Move the map to a specific area (e.g. Vancouver Island)
Zoom in using the + button on the map.
Add a marker to show your favourite water place or forest place
(Click the upside down water drop icon, then click on the map where you want the marker to be.)
You can add more detail about your favourite location if you like.

ongoing

Compete -- in the Sweaties (ongoing through the month)

We're looking for the coziest, ugliest, and funkiest sweaters of VIU! Send us a picture of your best stay warm sweater look! Weekly random prize draws from entries received each week. The ugliest, the funkiest, and the coziest sweaters of VIU will be chosen at the end of this initiative.

ongoing

See -- the heat and (ongoing through the month)

Investigate where heat loss is happening in your office/study/working space You can borrow an infrared camera that attaches to your phone from VIU's Nanaimo Campus Library! It will show you where the heat is/isn't! There's one for Android phones and one for Apple phones.

report

Report – report on your VIU Mission

Submit by Sunday, February 21 to be entered into the draw for this week's prize (VIU Sustainability Hoodie/VIU Sustainability mug and a few other nifty items)

Not a fan of Google forms? Let us know (Sustainability@viu.ca ) and we'll send you a document to fill in and send back to us.
Did You Know
BC Hydro has some great tips on how to use hot water thoughtfully
Fortis has some "how to's" on hot water usage as well!
By participating in this week's activities, you're helping to support these Sustainable Development Goals