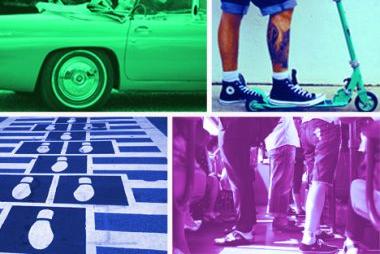 VIU is undertaking a review of the Nanaimo Campus Transportation systems. A "made in VIU" solution to challenges in commuting to the Nanaimo Campus is being crafted.
Several phases are involved in creating this solution.
Phase 1
—
complete
A review and survey were completed by Watt Consulting Group.
CLICK HERE to read their report and recommendations.
Note that these are recommendations that may guide–in part–shaping the "made in VIU" solution.
Phase 2
—
complete
A group of sixty individuals representing numerous stakeholders including VIU Students/Staff/Faculty, Deans, the City of Nanaimo, Regional District, School District and interested neighbours met in a "VIU Transportation World Café" to look at a creating a vision and to explore possible options for meeting that vision.
Phase 3
—
current
This phase will bring together a working group of volunteers representing our key stakeholders to move forward with final definitions of vision and terms of reference based on the data created through the first two phases. This group will also evaluate the various suggested options from phases one and two, then recommend improvements. The first meeting is scheduled for April 2018.
For current VIU transportation strategies, please visit the Transportation page